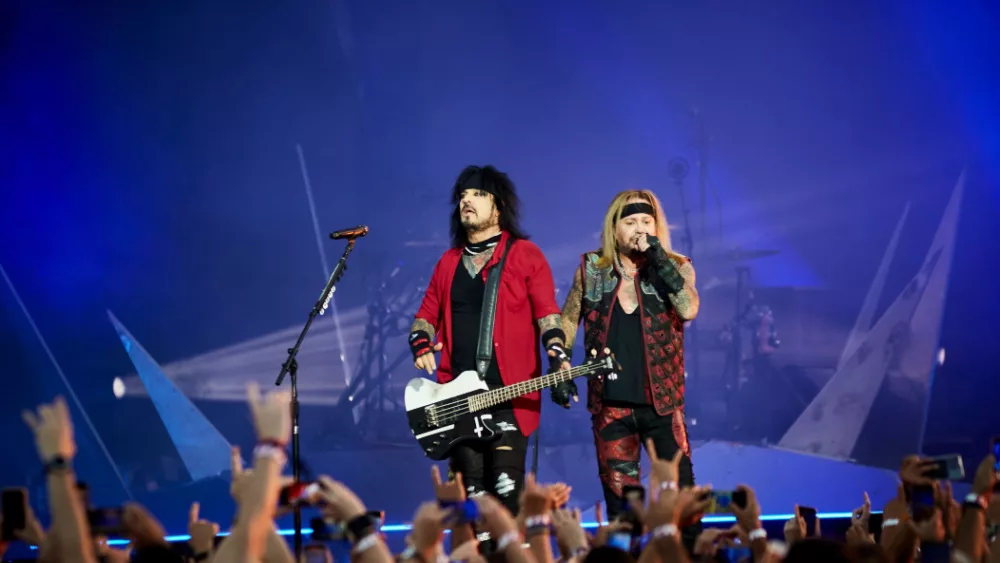 Mötley Crüe, Foo Fighters, Slipknot, and Limp Bizkit will headline next year's edition Welcome to Rockville, taking place May 9-12, 2024 at the Daytona International Speedway in Daytona Beach, Fl. Mötley Crüe bassist Nikki Sixx said in a statement: "We couldn't be more excited to come back to Florida. Welcome to Rockville is one of the biggest festivals in the world, and it's going to be a highlight for us in 2024." 
The festival posted on X: "Alright, Rockvillains, let's kick this off with a bang! Your Welcome To Rockville lineup has landed, and it's a monumental one! You asked for more bands, more stages, and more action. Rockvillains, when you ask, we deliver. Take it all in. This is the biggest rock festival in North America, and you will be a part of history. We're cranking up the volume with a monster roster of over 150+ bands, which is 50 more than last year. Buckle up; this is just the beginning. Get your passes NOW to a beast of a festival with the power to unleash rock like never before.
Keep your eyes peeled because we have more in store, including the campground kick-off party lineup you'll only get with Welcome To Rockville, all coming early next year!
http://WelcomeToRockville.com
#WelcomeToRockville #RockFestival #LineupAnnounce"
The event will also feature Queens of the Stone Age, Disturbed, Offspring, Evanescence, Cypress Hill, Mr. Bungle, Judas Priest, Living Colour, Stone Temple Pilots, Greta Van Fleet, and Jelly Roll.
Tickets to the festival are on sale now through its website.
Editorial credit: Photography Stock Ruiz / Shutterstock.com