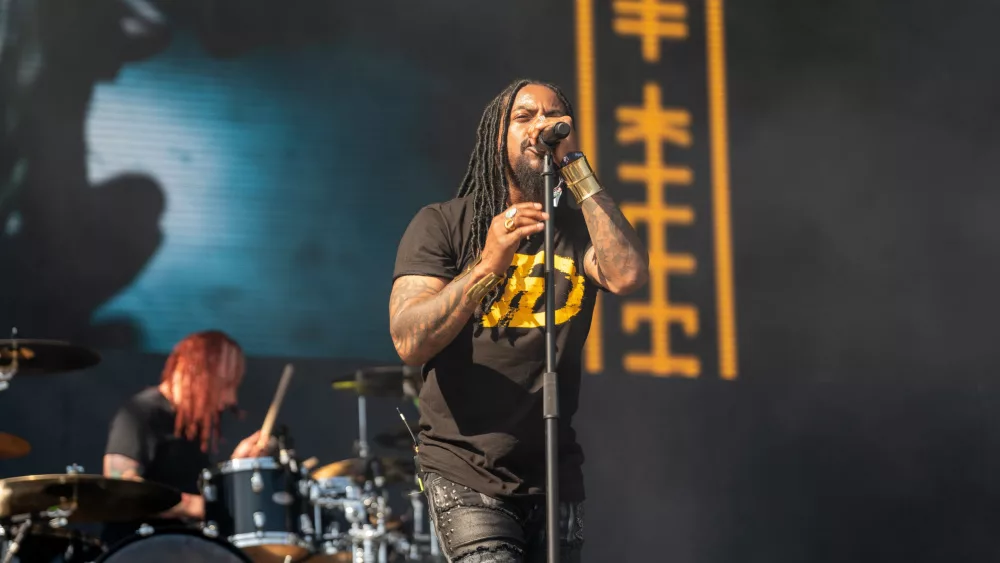 Sevendust has announced a new box set titled Seven of Sevendust, a 9-LP set coming October 13th, with a 7-CD set to follow on October 27th.
The collection consists of seven albums from the band: 2005's Next, 2007's Alpha, 2008's Chapter VII: Hope & Sorrow, 2010's Cold Day Memory, 2013's Black Out the Sun, 2014's Time Travelers & Bonfires and 2015's Kill the Flaw.
Sevendust – comprised of vocalist Lajon Witherspoon, guitarist Clint Lowrey, bassist Vince Hornsby, drummer Morgan Rose, and guitarist John Connolly – just released their 14 studio LP, Truth Killer, in July.
Editorial credit: Geoffrey Clowes / Shutterstock.com