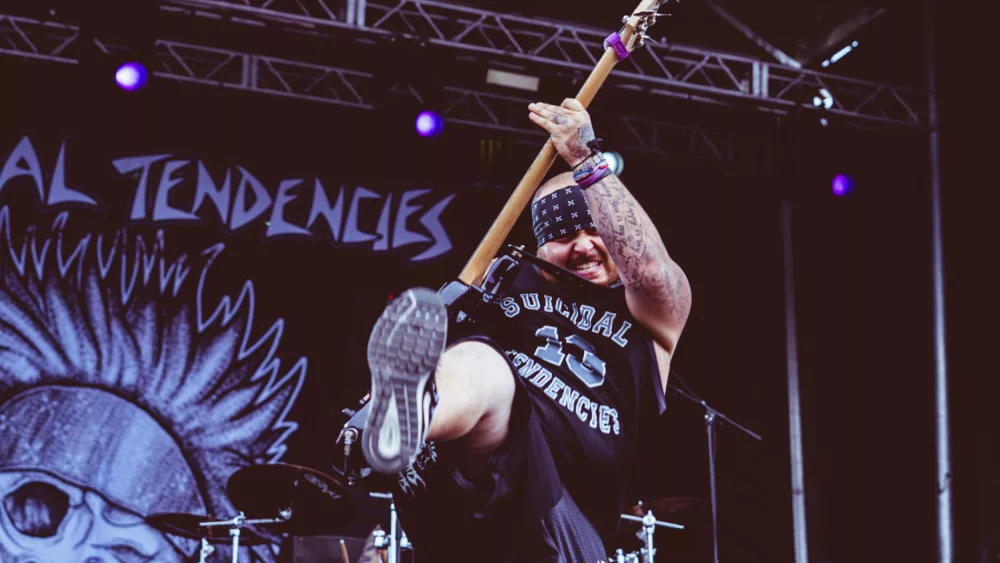 Suicidal Tendencies announced a celebratory tour in honor of the 40th anniversary of their iconic self-titled album. The band will be hitting the road for a a run of shows from coast-to-coast, kicking off October 12th in Silver Spring, MD. More details, including the lineups for each show, will be revealed shortly.
The 2023 lineup of Suicidal Tendencies includes founding frontman Mike Muir, alongside guitarists Ben Weinman (the Dillinger Escape Plan) and Dean Pleasants, bassist Tye Trujillo (son of Metallica's Robert Trujillo), as well as the band's newest member, 21-year-old viral drummer Greyson Nekrutman.
For tickets, head here.
Editorial credit: Ismael Quintanilla III / Shutterstock.com